foodiepages
The Sustainable Home Gift Box
The Sustainable Home Gift Box
Our Sustainable Home gift box celebrates sustainability, eco-consciousness, functionality (and a little everyday luxury), reflecting a commitment to a greener world. Each of the products in this gift collection is crafted by a women-owned Canadian small business.
Sale price
$120.00
Regular price
Unit price
per
Description

This gift set includes,

Produce Bag (Set of Three) and Swedish Dish Cloth // Ten & Co

Established in 2013 by Founder and CEO Christen Irwin, Ten and Co. is home to the original compostable dishcloth, the Swedish Sponge Cloth. They also offer everyday, premium home goods and textiles that blur the line between beauty and sustainability.

Compostable, reusable and functional, you will never go back to paper towel or microfiber cloths.

Reusable Cup + Lid (8oz) // HUSKEE CUP

Sip your favourite beverages in style with the HUSKEE Cup, crafted from repurposed coffee husks. This innovative cup not only reduces waste but also enhances your coffee or tea-drinking experience.

Oolong Crème Tea // Bisou Bar

Bisou Bar blends are hand-crafted, ethically sourced, organic compliant, kosher and free from anything artificial. Beautifully wrapped in a sustainable packaging using only recyclable, reusable and biodegradable materials. From the very first sip you will feel a beautiful floral aroma and unexpected creamy taste. 

Oolong tea is 

relatively high in caffeine, making it a good choice for a morning or afternoon pick-me-up.

Beeswax Wrap Variety Set (Set of Three) // Nature Bees

Embrace an eco-friendly alternative to plastic wrap with Nature Bees' Beeswax Wrap Variety Set. Inspired by the Pacific Northwest, these wraps are crafted from organic materials including 100% cotton, pine tree resin, jojoba oil, and Vancouver Island sourced beeswax and are perfect for preserving food while reducing waste.

Dish Soap and Scrubber Brush // Make Nice

Make Nice's solid dish soaps are 100% natural, vegan, cruelty-free, SLS-free and palm oil-free. Their labels are 100% biodegradable and made with plant-based inks on FSC certified paper. This mini starter kit is the perfect introduction into a non-toxic way of cleaning – simply create suds by rubbing the Solid Dish Soap with the scrubber brush. Each cube replaces up to 3 bottles of liquid soap - ditch the plastic! 

Story Guide for a Deeper Connection:

A Story Guide is included in each gift, elevating the experience for your recipient by providing background on the makers and their products.
Shipping Info

Please allow up to 1-3 business days processing time (prior to the shipping method selected at checkout). If you have any questions, please contact orders@foodiepages.ca before placing your order.

Each collection is delivered in a locally designed, recyclable gift box.
View full details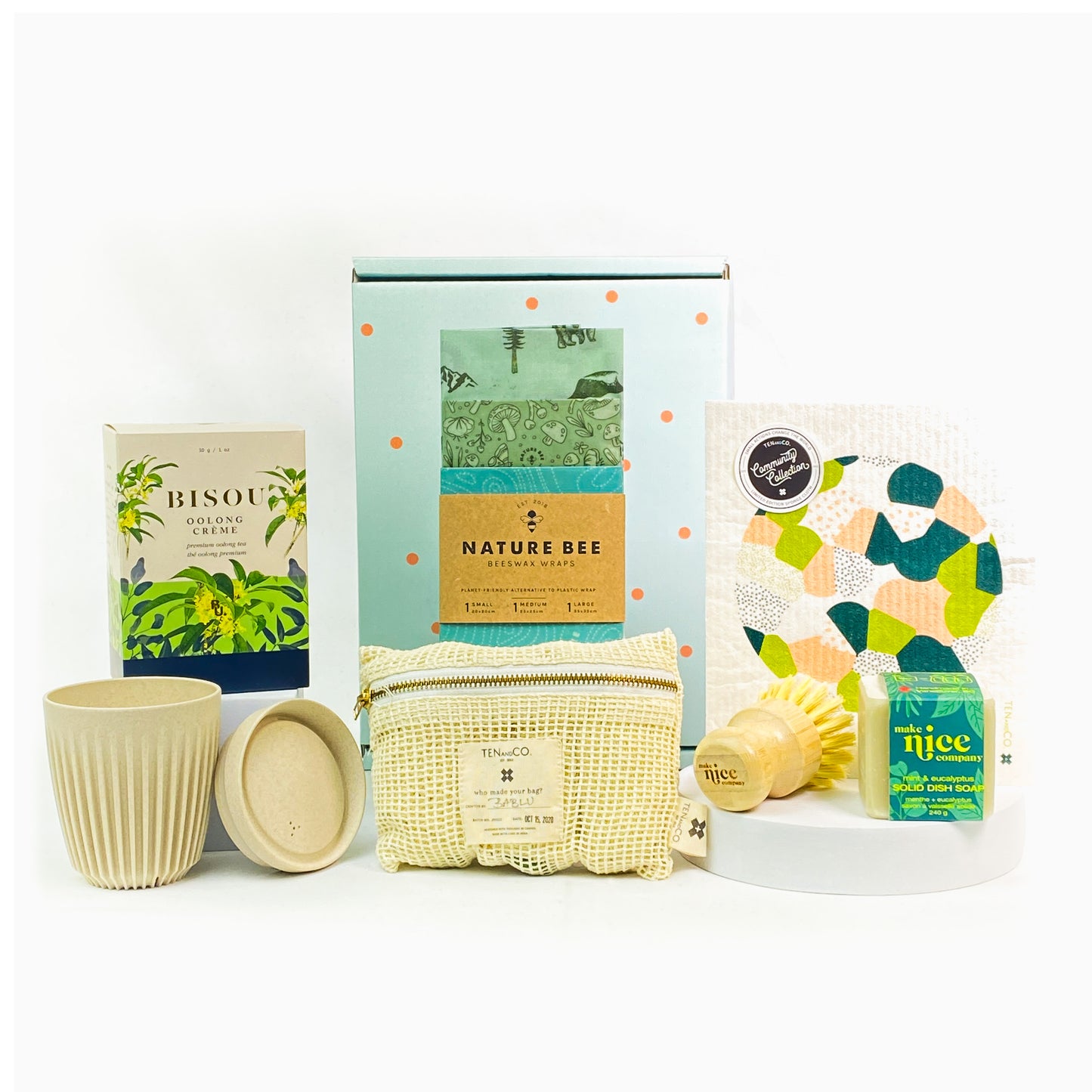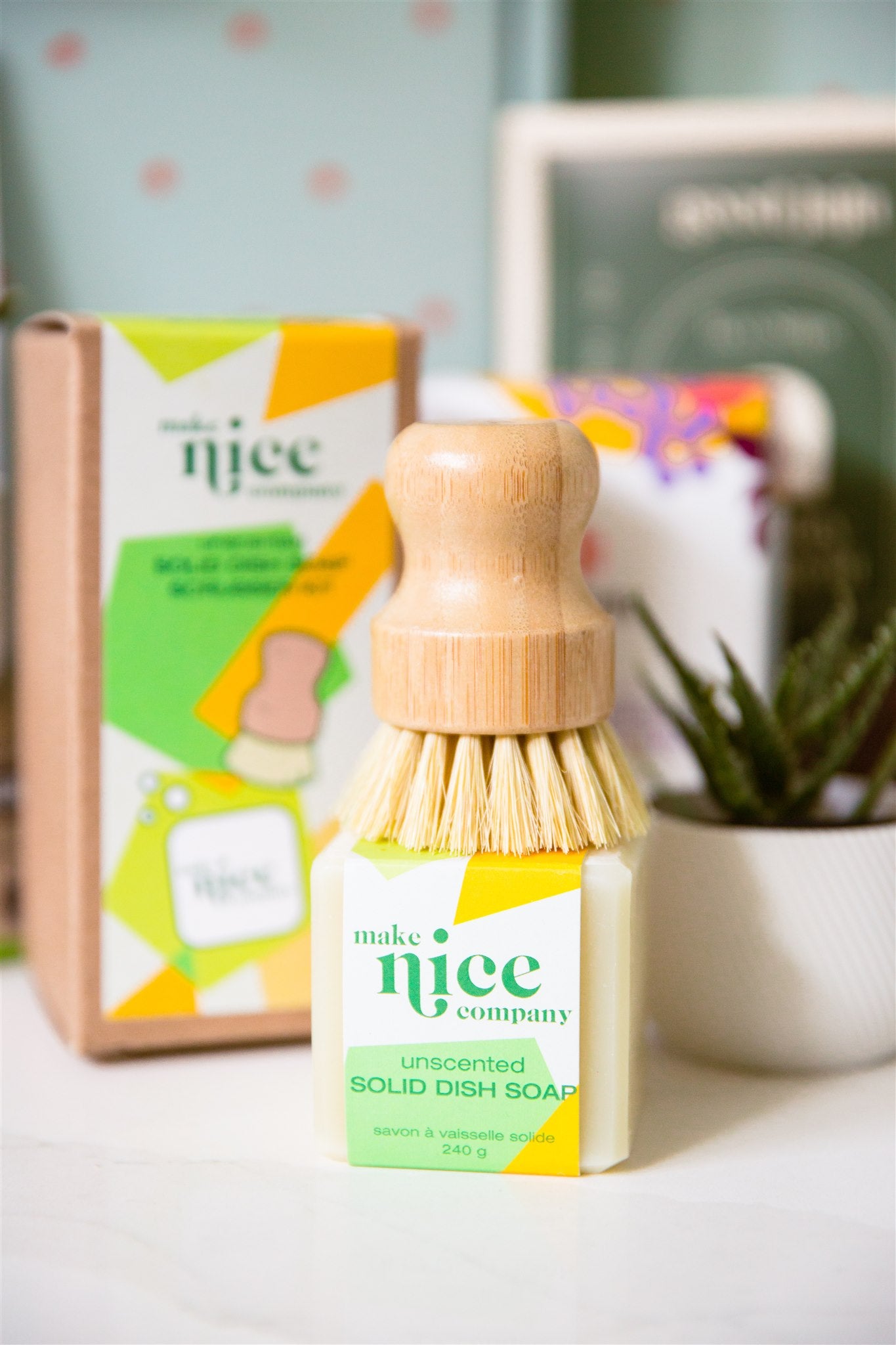 Need a corporate account?
Corporate gifting done right
We're not about boring or generic corporate gifts. We'll bring your vision to life with unique gift ideas that live up to your brand and its values.