giving back
Community is in our DNA
Gifting is about connection. We want to foster connection through community, and we want you to be a part of it! To us, this means putting people and our communities first in the decisions that we make: procuring small batch products sourced from local businesses, practicing environmental consciousness in every step of our gift assembly process, and giving back to the community.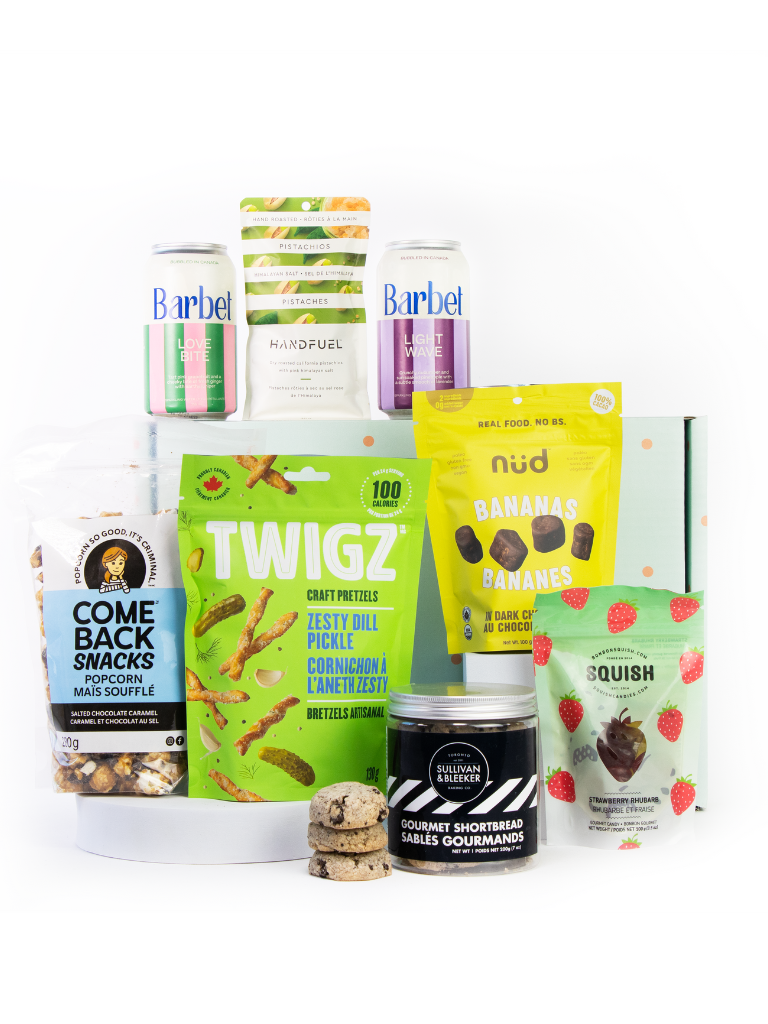 Donating 1% to charities
We believe giving back is essential to community building and helps others have access to the resources they need, when they need them. We set aside 1% from every gift box sold through our website and donate to local charities. Our 2023 pledge will be donated to the following causes that align with our values:

Canadian Mental Health Association in support of Mental Health Awareness. Mental health is a cause that we are deeply passionate about as a brand. In any given year, 1 in 5 people in Canada will personally experience a mental health problem or illness.
Daily Bread Food Bank in support of closing the gap on food insecurity. Visits to food banks in some areas of the country have quadrupled since the COVID-19 pandemic.
For every review (good or bad), we also donate an additional $1 to these organizations. If you have ordered from us before, we encourage you to leave a review on Google or Facebook.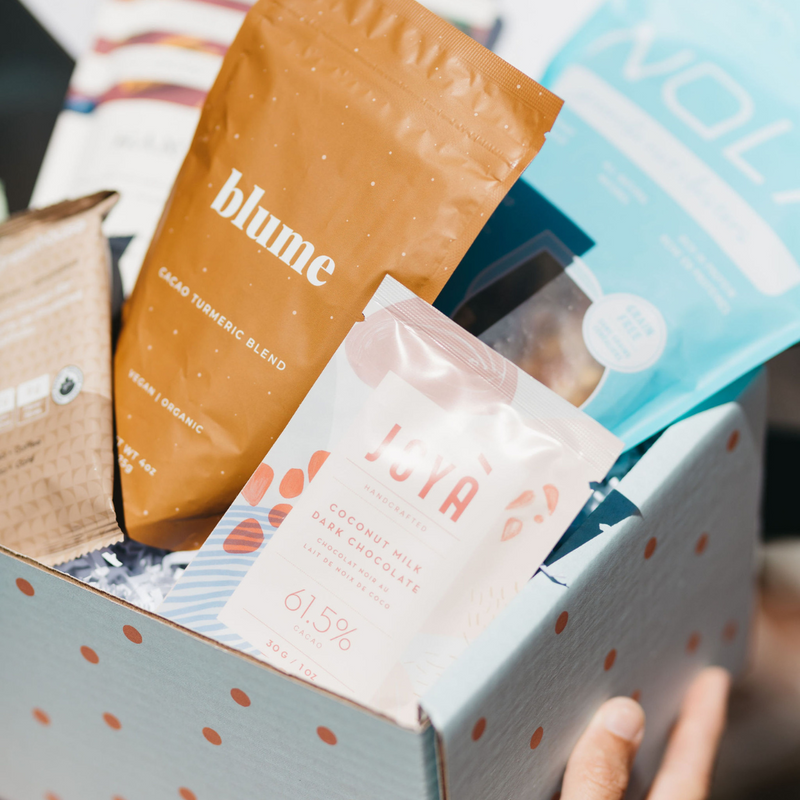 Send one gift, support many small businesses.
In a world where products can be sourced from any corner of the earth, we choose to source our products in Canada.
From drinks and snacks to homewares and wellness, we take pride in sourcing products that are made locally by small businesses who value craftsmanship, quality and transparency.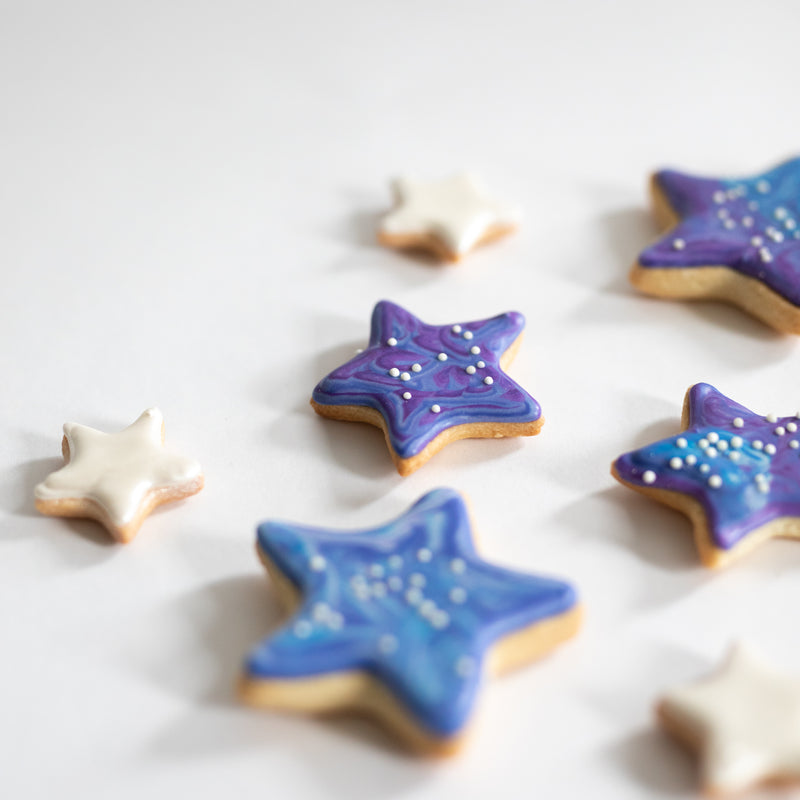 Caring about the environment
We care deeply about the environment and our impact on it. We know that gifting is not always environmentally friendly; we aim to be conscious and proactive about the environmental impact of our gifts, and encourage our clients likewise.
Our gift boxes are locally produced in Toronto and are made from 90%+ post-consumer recycled material, and can of course be recycled themselves.
We prioritize using recycled materials whenever possible. For example, while we feel bubble wrap is the preferred way to protect glass for long distance shipping, we only purchase materials with post-industrial content.
By stocking Canadian-made products we keep the distance goods travel from suppliers to us and you at a minimum resulting in a reduced carbon.
We will continue to make improvements in our sustainability achievements.