foodiepages
Get Well Soon Gift Box
Get Well Soon Gift Box
Know someone feeling under the weather? This is the perfect gift to let them know you're thinking of them, and help them on the road to a speedy recovery.
Sale price
$60.00
Regular price
Unit price
per
Description

Each Get Well Soon gift collection includes:

Classic Chicken & Herb Soup Mix // Mitchell's Soup Co. Hearty and comforting this family favourite is bursting with home-cooked flavour. Add some chicken and fresh veggies for a perfect feel better meal.

2 x Sick Day Wellness 'Shots' // Goodvibes Juice Co. Enjoy this healthful drink made with only 5 natural ingredients (echinacea, lemon, ginger, maple, cayenne) straight from the pouch,  or add it to hot water to create a warm drink full of flavour.

Golden Raw Honey 375g // Drizzle. Drizzle's origins go back to 2014, when founder Aja, an environmental scientist, was working in urban agricultural research and was assigned a rooftop beekeeping project.  Today, her company sets the standard for healthy honey and sustainable beekeeping practices. They secure safe habitats for bees and are a certified B Corporation. Not to mention Women-Owned (Arlene Dickinson is an investor) and Women-Operated. Golden is a rich, bold, raw honey. 

Turmeric Ginger Tonic (Pouch of 10 teabags) // Lake & Oak. This superfood tea blend is an invigorating, soul-soothing, warrior in a cup.  A caffeine-free treat to soothe your stomach, calm your nerves, and boost immunity and reduce inflammation.
Shipping Info

Please allow up to 1-3 business days processing time (prior to the shipping method selected at checkout). If you have any questions, please contact orders@foodiepages.ca before placing your order.

Each collection is delivered in a locally designed, recyclable gift box.
View full details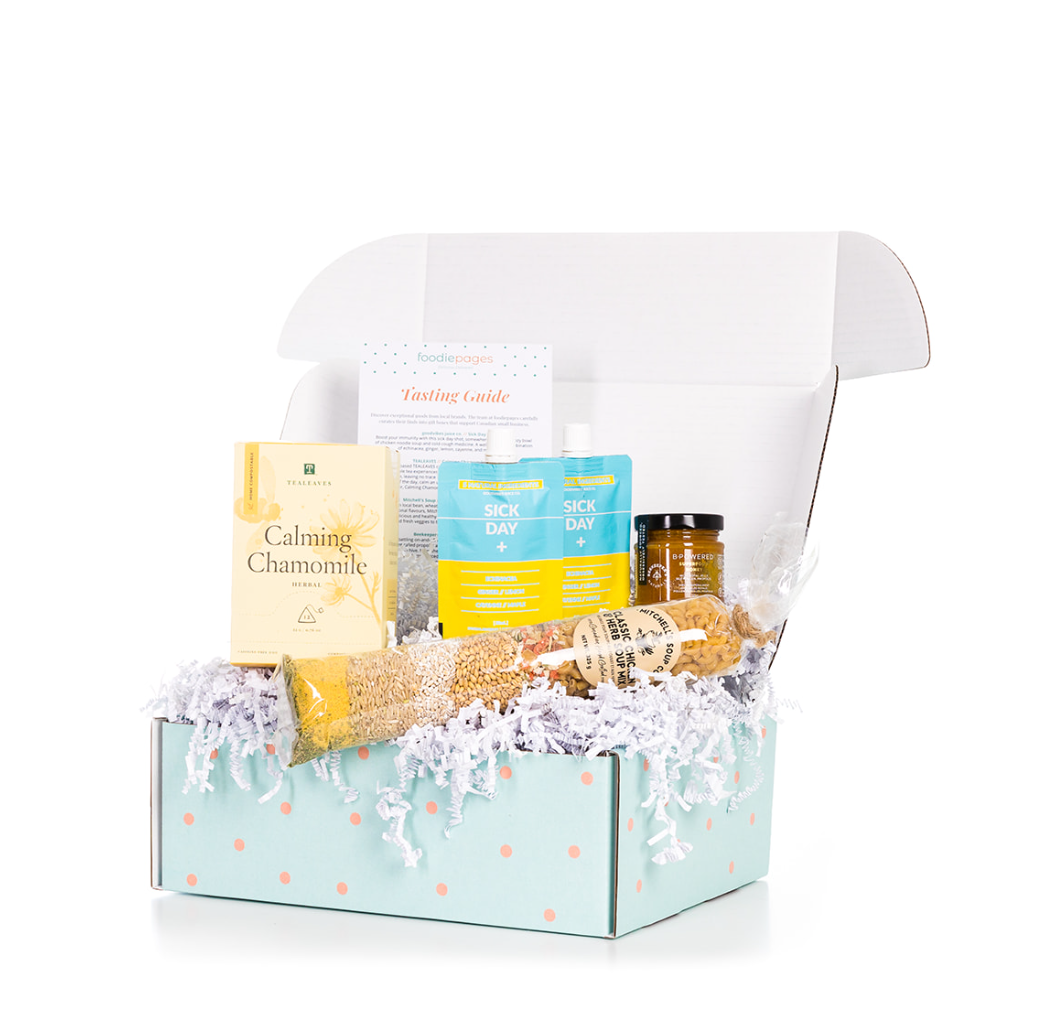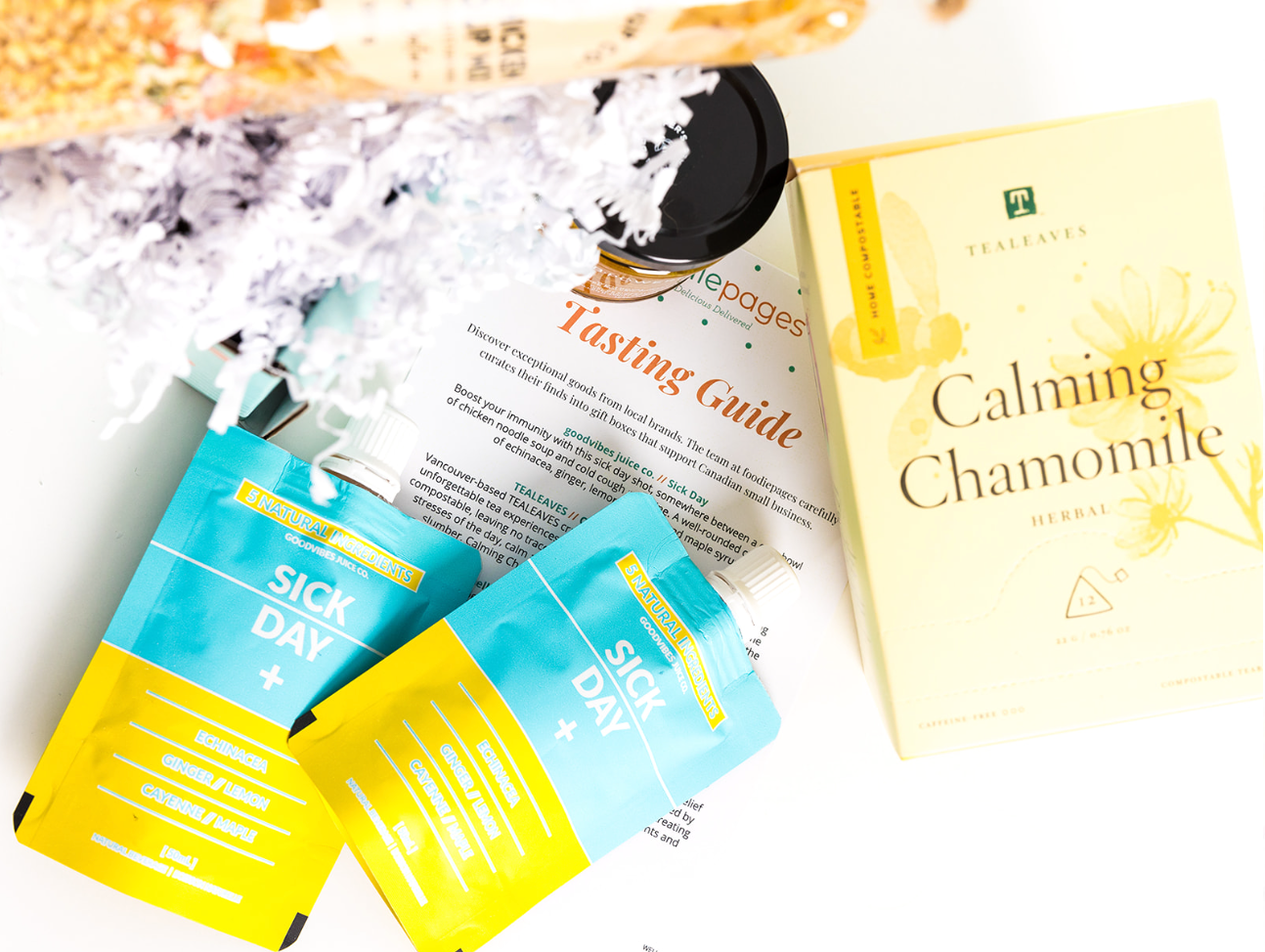 Need a corporate account?
Corporate gifting done right
We're not about boring or generic corporate gifts. We'll bring your vision to life with unique gift ideas that live up to your brand and its values.