foodiepages
Movie Night Gift Box
Movie Night Gift Box
Popcorn, candies and concessions 2.0. For at-home, movie-loving, binge-watching family time.
Sale price
$55.00
Regular price
Unit price
per
Description

Our Movie Night gift box includes,

Movie Night Chocolate Bar // Alicja Confections. Packed full of caramel popcorn, this 33.6% milk chocolate bar is the perfect movie night treat. Gluten-free friendly.

Movie Night Popcorn // Toronto Popcorn Co. No movie night is complete without freshly popped, movie-style popcorn. 

Peanut Butter Chocolate Cup // EATLOVE. A rich and creamy chocolate peanut butter cup – with a decadent nut-butter-center, slightly crispy, a pinch of saltiness, enwrapped in a perfectly balanced silky chocolate, that both the dark chocolate lover and light chocolate lover will adore.  Certified Organic + Gluten Free + Vegan too!

Gummy Candies // C'est Bon Bon. Fresh, vibrant, handmade gummies, crafted in Montreal. 

Hand-Painted Peppermint Patties // Laura Slack. A graduate of Vancouver's Ecole Chocolat, Toronto-based chocolate maker Laura Slack doubles as a pastry chef and considers her chocolates to be "edible art". 
Shipping Info

Please allow up to 1-3 business days processing time (prior to the shipping method selected at checkout). If you have any questions, please contact orders@foodiepages.ca before placing your order.

Each collection is delivered in a locally designed, recyclable gift box.
View full details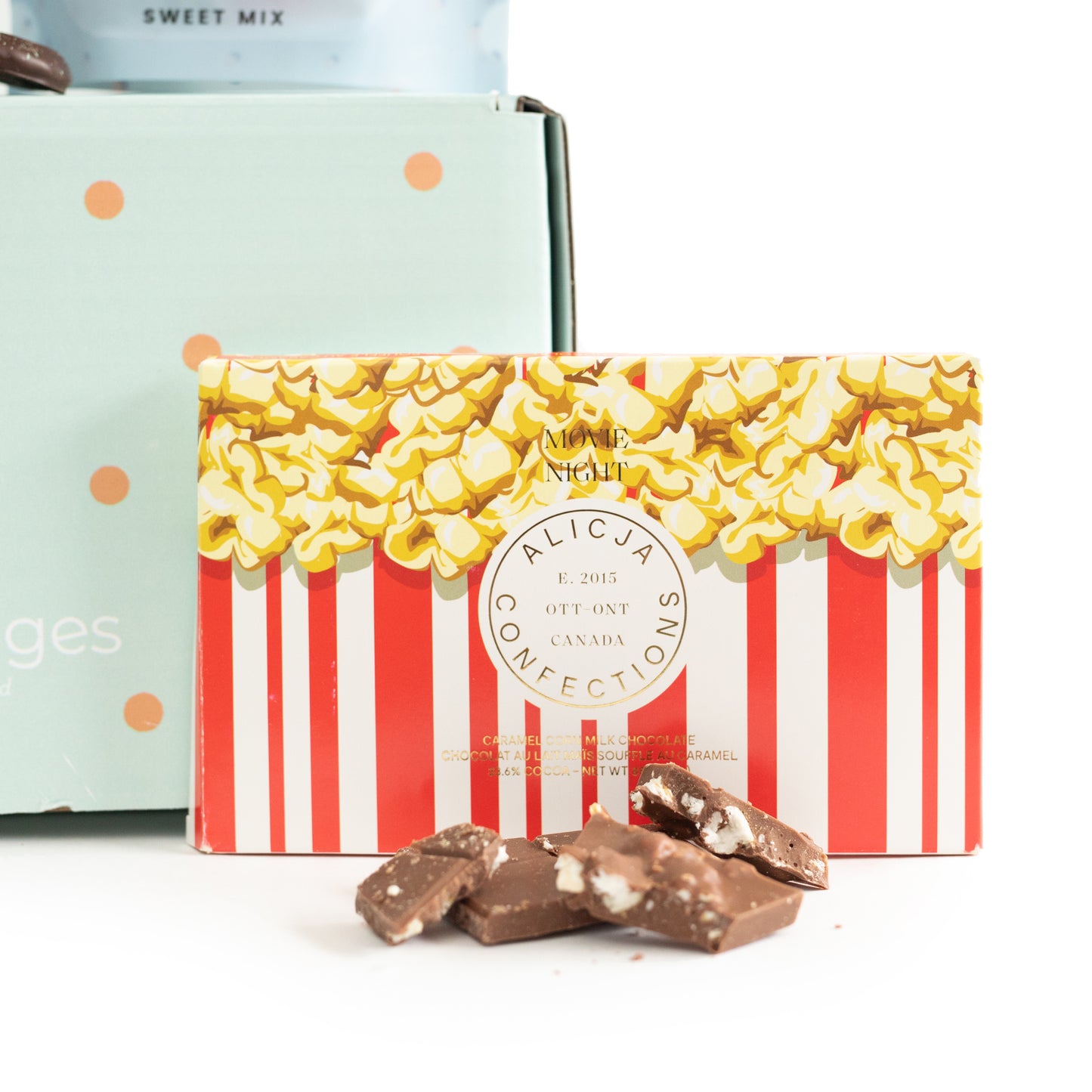 Need a corporate account?
Corporate gifting done right
We're not about boring or generic corporate gifts. We'll bring your vision to life with unique gift ideas that live up to your brand and its values.