foodiepages
Self Care Box (*Incl. Branded Gift Message + QR Code*)
Self Care Box (*Incl. Branded Gift Message + QR Code*)
A premium self care kit, includes a deep penetrating but light-feeling argan lotion, a detoxifying charcoal soap and Peony & Olive Leaf Flower Bath Milk Sachet for the ultimate self care box.
Sale price
$45.00
Regular price
Unit price
per
Description

Here's what you'll find inside,

Lavender Argan Lotion by Leaves of Trees: Combining science and nature, Leaves of Trees Argan Lotions keep things super-simple yet highly effective with only a few ingredients. Each deep-penetrating but light-feeling lotion starts with 100% pure, cold-pressed by hand, certified organic, and ethically-sourced Argan Oil. The star ingredient is sourced from a women's cooperative in Morocco, providing sustaining employment for the women and amazing skin-boosting benefits for everyone.  Made for hands and body, but can also be used on the face.

Activated Charcoal Bar Soap 7oz by Sade Baron: Cleanse and detox your skin with activated charcoal soap that clings to impurities to wash them away. This everyday soap bar features superfats like coconut oil, rice bran oil and shea butter for amazing hydration properties. Tea tree and peppermint oils provide a surprisingly fresh scent and antibacterial properties to this earthy bar.  Scent: Earthy, Mint and Clean

Peony & Olive Leaf Flower Bath Milk Sachet 2.6oz by Dot & Lil: Inspired by heirloom seed packets, these bath sachets with beautiful flower illustrations by Mathilde Cinq-Mars each contain enough milk bath for 1-2 botanical baths surrounded by flower petals.  Dot & Lil's best-selling milk bath has luxuriously moisturizing whole milk powder, with ground oatmeal and baking soda to soften the water and your skin. This super-rich and soothing formula turns the bath water milky, white and opaque and gives you a Cleopatra-like bathing experience. Leaves skin sweetly scented and soft.  A blend of soft pink petals and elegant musk with lush fruit top notes. A clean and feminine spring scent with a hint of fresh green olive leaves carried on a warm breeze.
Shipping Info

Please allow up to 1-3 business days processing time (prior to the shipping method selected at checkout). If you have any questions, please contact orders@foodiepages.ca before placing your order.

Each collection is delivered in a locally designed, recyclable gift box.
View full details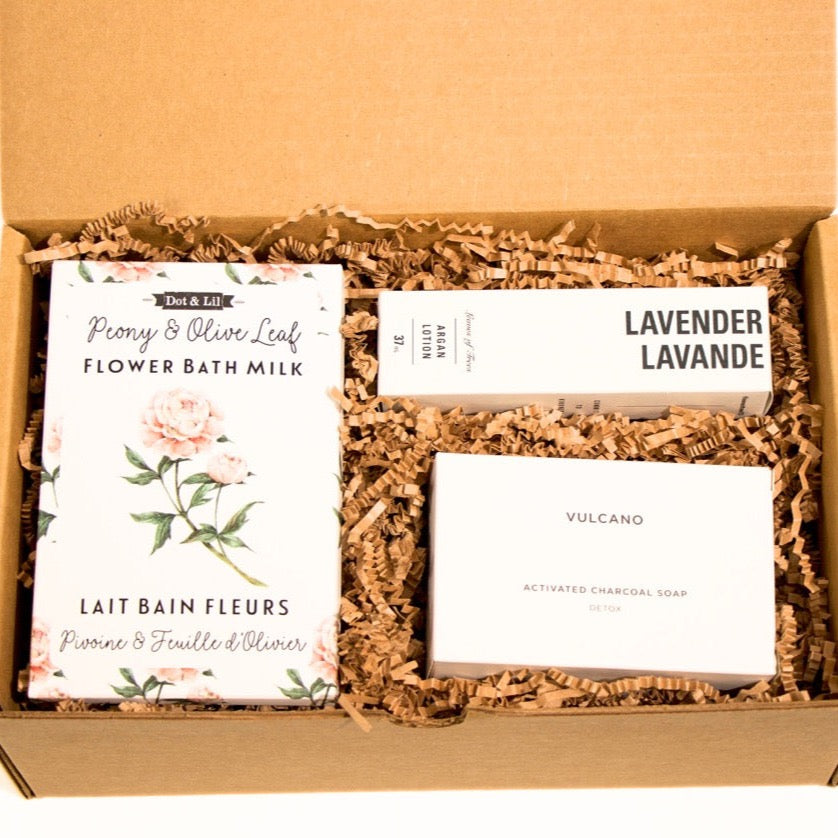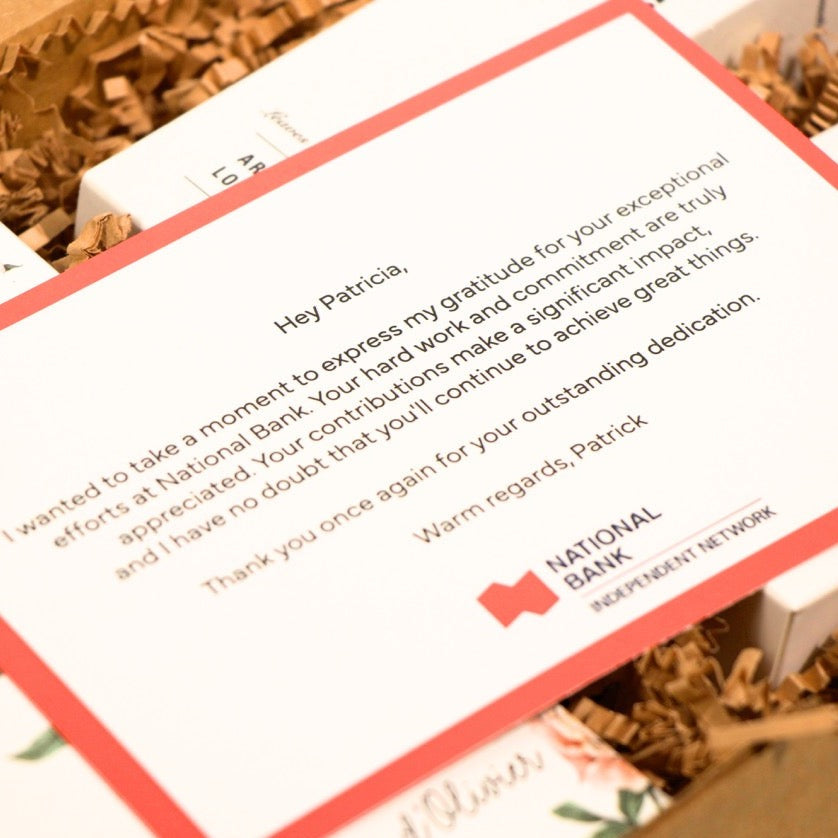 Need a corporate account?
Corporate gifting done right
We're not about boring or generic corporate gifts. We'll bring your vision to life with unique gift ideas that live up to your brand and its values.