foodiepages
Sale price
$38.00
Regular price
Unit price
per
Description

An unforgettable experience!  A turnkey bath ritual with lavender and eucalyptus.  The fresh air, the aromas of lavender and eucalyptus blend with the warmth of your hot bath. It's like at the spa, but it's your house. Calm enters you through your nostrils and every pore of your skin. 

Use:  Just put all the items in the bath (except the matches, of course).  You can use the small wooden spoon to fill the tea bag with the very flowers contained in your kit. Infuse this sachet in your bath water.

Content:  Himalayan Pink Salt, Rose Blossoms, Straw Blossoms, Lavender Blossoms, Eucalyptus Leaves, Lantern, Incense Match Pack, Nordic Ritual Botanical Oil (Eucalyptus Essential Oil, Lavender Essential Oil, Herbal Oil) sweet almond, argan oil, avocado oil, apricot oil and vitamin E). 
Shipping Info

Please allow up to 1-3 business days processing time (prior to the shipping method selected at checkout). If you have any questions, please contact orders@foodiepages.ca before placing your order.

Each collection is delivered in a locally designed, recyclable gift box.
View full details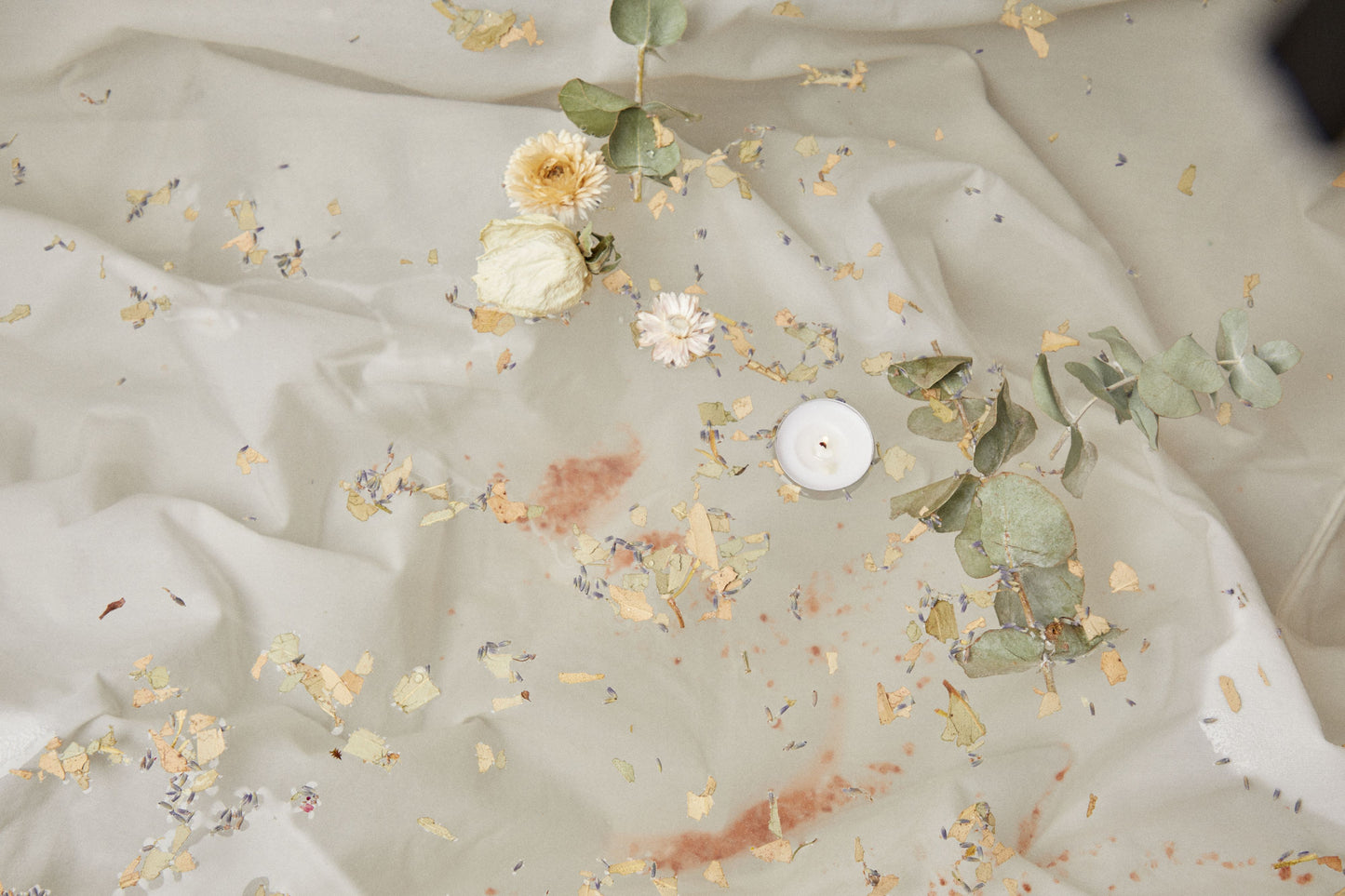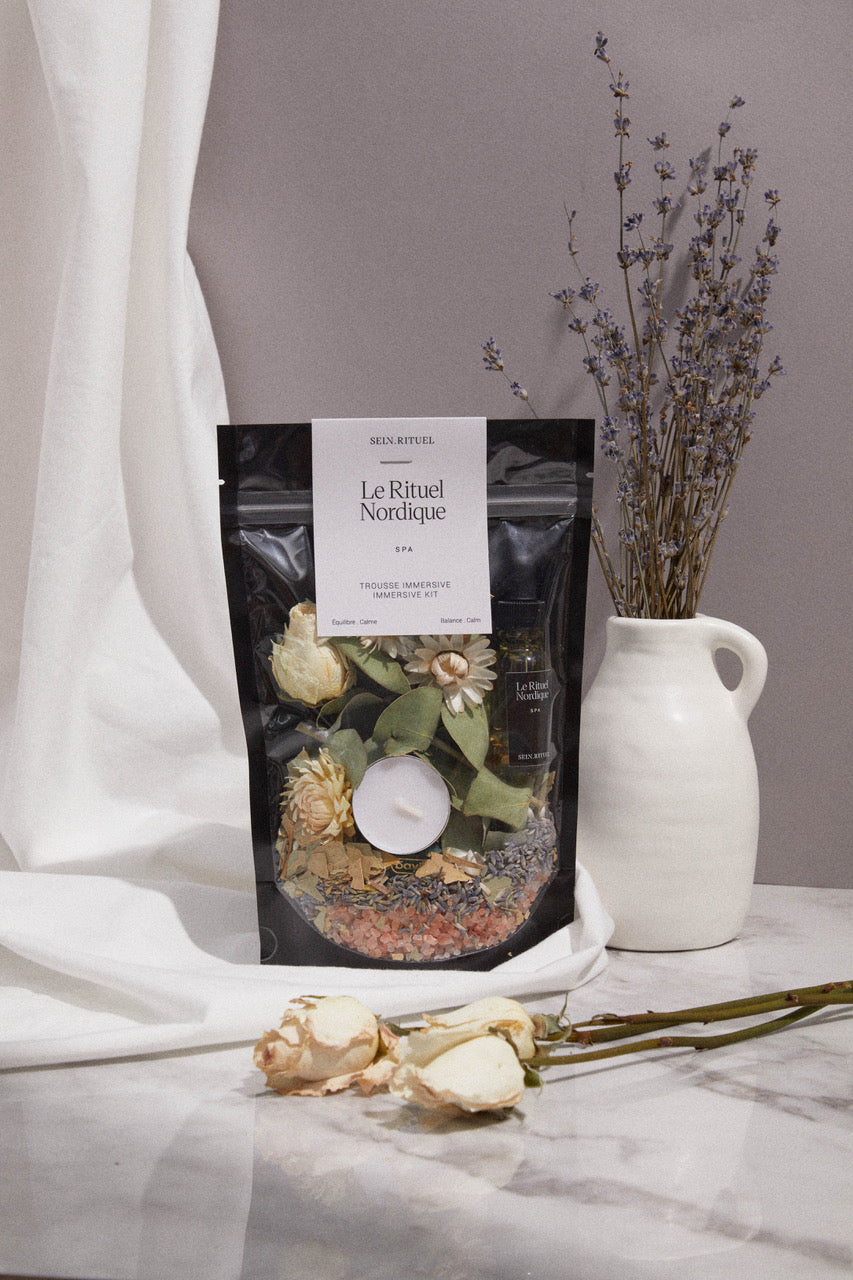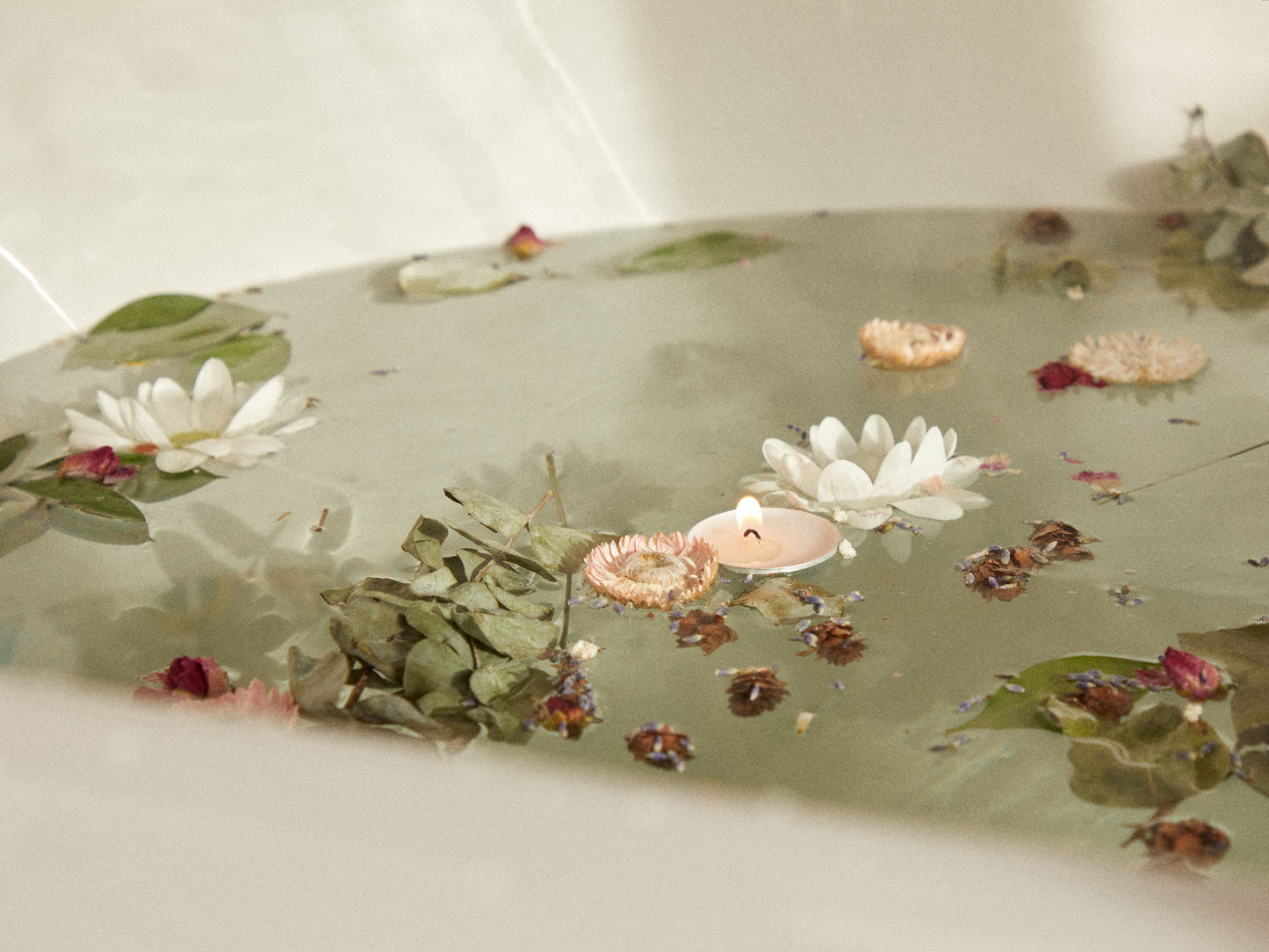 Need a corporate account?
Corporate gifting done right
We're not about boring or generic corporate gifts. We'll bring your vision to life with unique gift ideas that live up to your brand and its values.